Margo McCafferty
Grisaille Underpainting with Pitt Pens
This presentation will explain the technique of using a detailed underpainting as the first step to creating an artwork, illustrated with examples of my oil paintings which started with grisaille underpaintings made with Pitt pens of various shades of gray, and a demonstration of a grisaille underpainting technique.  I will bring a few extra supplies (Pitt pens, water brushes and some supports) for those interested in trying them out.  Also discussed:  Different types of underpainting (brunaille, verdaccio, imprimatura, etc.); various other mediums that work well with Pitt Pen underpaintings (egg tempera; Herculene or Dura-Lar drawings).
Any AiA members who want to bring their own Pitt Pens and/or water brushes are encouraged to do so.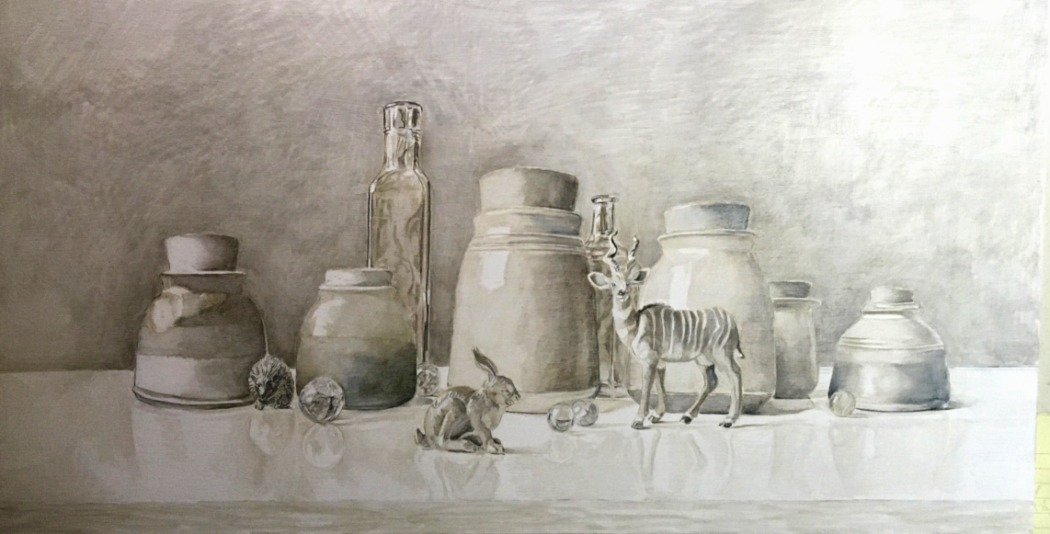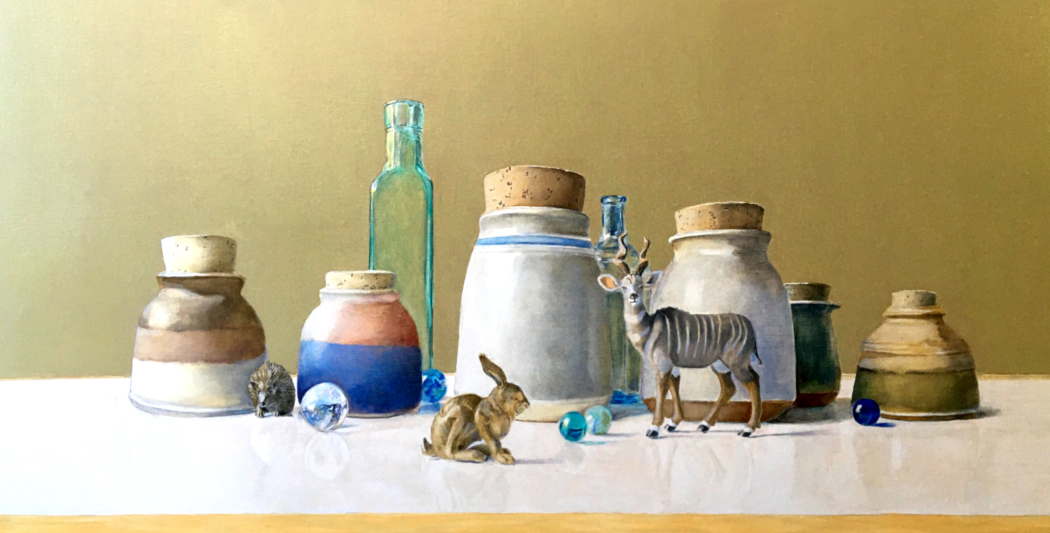 BIO: Margo McCafferty's drawings, prints and paintings are exhibited and collected internationally. A native of the Pacific Northwest, Margo received a degree in political science from Willamette University before deciding that art was her true vocation. After earning her MFA in drawing and painting from Arizona State University in 1990, she settled into the reality of teaching. Her teaching experience includes English in Japan, and painting, drawing, design and printmaking for colleges and universities in the U.S. Other jobs, along with making art full time, have included arts administration on the state level, jurying art exhibits, and writing art reviews and criticism. Margo's work can currently be seen at The Gallery on 5th in Calumet, MI.
ARTIST'S STATEMENT: Seeing an idea translated with paint and/or drawing materials onto a two-dimensional surface in a way that triggers a positive aesthetic response to the resulting composition is such a satisfying experience that I have attempted it over and over again for the last 40+ years. The viewer's reaction to shapes, colors, rhythms, textures, and line quality supersedes all other considerations in my work, though I am happy if a sense of mystery or intrigue also inserts itself into the conversation between the viewer and the artwork. My favorite mediums include oil, egg tempera, casein, and colored pencil on herculene.
More information about Margo can be found on her website here.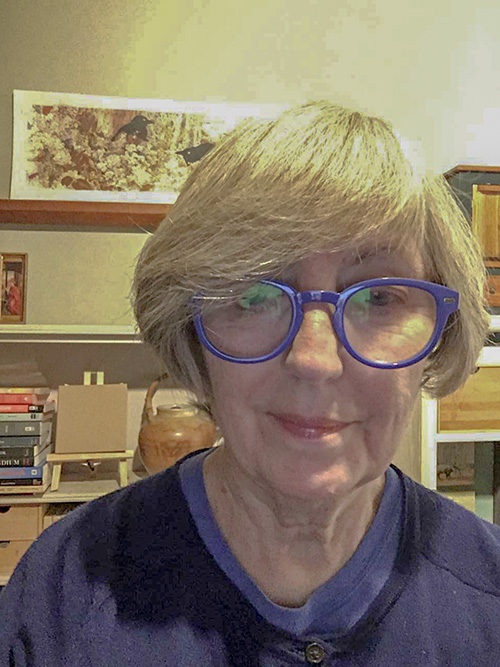 ---
---