Joel Zak, KMUZ Community Radio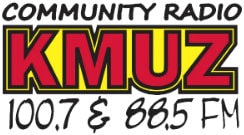 Joel Zak of KMUZ 100.7 & 88.5 FM will be the guest speaker for AiA's member meeting on Tuesday, April 20 @ 6:00 via Zoom. He will talk about his radio show, Talking About Art, and why it's important to have this far-reaching forum to support the arts and artists of the Willamette Valley. He'll speak to the challenges and processes of show development and its rewards for him personally as well as artists who have been guests on the show.
Joel says his artistic journey began at the age of 12 and he'll share some of the twists, turns and blind alleys experienced along the way. He'll also touch on how much the world of photography has changed yet how the fundamentals of creating art remain the same as it has for all artistic disciplines.
Finally, he will provide his perspective on the future of the arts in Salem after coming off a really horrible year.
---
"Talking About Art" on KMUZ Community Radio
Joel Zak is a provider of unique images for business, residence, websites and publications worldwide.
---
---