Melanie Weston, Salem on the Edge
Melanie Weston, owner of Salem on the Edge will be the guest speaker for AiA's member meeting on Tuesday, March 16 @ 6:00 via Zoom.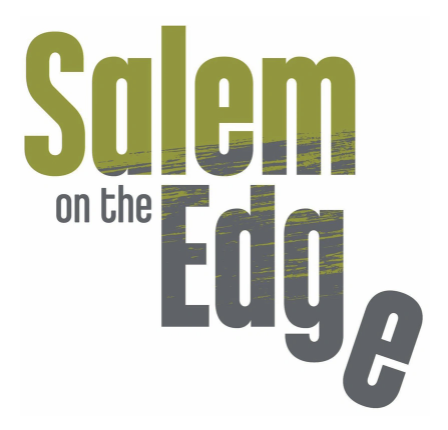 On July 24, 2020 Melanie opened Salem on the Edge, an art gallery in downtown Salem. This contemporary gallery features wonderful works by a variety of northwest artists with a focus on representing those in Salem. Stop by the gallery at 156 Liberty St. NE, Salem, OR. Visit their website for business hours. Phone: (503) 884-0635
Visit Salem on the Edge Website
---
About the Owner/Artist
Melanie Weston was born and raised in Seattle, Washington. She received a BFA from Cornish College in Seattle and a MFA from the University of Idaho, Moscow, Idaho. She worked at The Hallie Ford Museum of Art in Salem, Oregon for 12 years before opening the gallery: Salem on the Edge.
Weston's mixed media work is about storytelling with imagery and words. One can not exist without the other. She has always worked in an intuitive manner putting her emotions on paper.
---
---