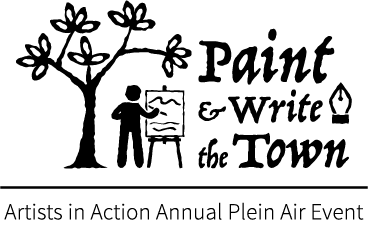 Summertime Painting & Writing en Plein Air; Exhibition in the Fall
Paint & Write the Town is our perennial and popular signature summertime event. Artists of all skill levels working in any medium meet to create art that's interpretive or inspired by of one or more of the scheduled locations in historic, scenic and downtown locations in the Salem area. Poets of the Mid-Valley Poetry Society and others may join in to write poetry inspired by the site. Works can be created "en plein air", in the studio or a combination. The event culminates in a juried exhibition in October.
Sign Up for Paint & Write the Town Communiques
---
Paint & Write the Town Call to Artists 2023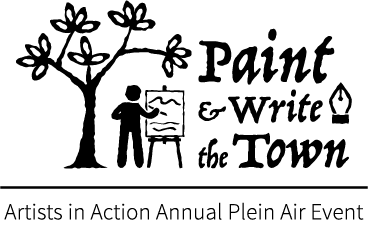 The Paint & Write the Town 2023 painting season is kicking off. As usual, we are using the ArtCall.org platform to register and submit artwork. The resulting works from this summertime plein air event are on display at Elsinore Framing and Gallery, 444 Ferry St. SE during October.
Official Call to Artists for Paint & Write the Town
Paint & Write the Town Event Timeline
Paint & Write the Town Schedule
Volunteer for Paint & Write the Town
---
World Beat Festival 2023
We are having a Fund Raiser at the World Beat Festival that all members can participate in, whether you volunteer watching the booth or not. Bring your 8×8 2-D artwork (painting or other medium) to the June 20th meeting to donate for this display. We will offer the 8×8 hangable art for an extremely affordable price to raise funds for Artists in Action. It's a good chance to get your work and your name in the public eye.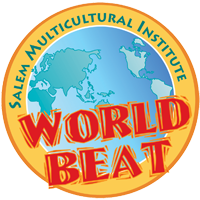 World Beat Festival is a part of Paint & Write the Town this year, as is the Salem Art Fair. We are looking for volunteers for World Beat Festival and the Salem Art Fair booth sitters as well as Paint & Write the Town agents (people helping with a specific weekend or two to sign in people at the P&WTT events). You can find sign-up sheets volunteer opportunities on these pages:
---
About the ArtCall Platform (Registration Site)
AiA manages its Calls to Artists using the ArtCall platform. ArtCall.org is a distinctly separate site from the AiA website and requires registering for an ArtCall account to participate. You only need to register once; then simply log in for all future AiA calls. Please note, each "official" Call has its own unique web address (URL) which is your starting point to view the call details and participate. Using ArtCall provides an easy way for artists to pay the entry fee and submit images and descriptions of their art and provides AiA agents with an effective way to manage all aspects of the call including fee payments and jury process.
---