Robin Humelbaugh, Essence of Spring Judge
Artist's Statement
It is an honor to be asked to judge for the spring show for Artists in Action. It was not something I anticipated when we put the organization together many years ago.
The past few years have been difficult for all of us and without the help of friends on facebook etc, this organization probably would not have survived. But there are strong leaders now, some new and some forever who are securing a place for local artists to show and grow their art.
My journey in art came from a background in ballet where I also helped with scenery painting and taught for many years. During our years here in Stayton I took lessons from George Hamilton which secured the love of watercolor in my heart and hands. I then went on to be juried into Watercolor Society of Oregon and joined Salem Art Association. I painted and showed with Vistas and Vineyards in Corvallis for many years, helped with SAA shows at fair and became a watercolor teacher for SAA. I also taught watercolor groups for Elserhostle. My last grouping of classes were at Art Department in Salem. I now teach small classes ar Art Gone Wild Gallery in Stayton.
Needless to say I many wonderful memories of people and places and learned so many things in these adventures. Through WSO I was privy to many fine workshops by the nationally known Jurors who adjudicated our shows.
My Jury process will be based on the information I have learned about design in the painting process only.
Art by Robin Humelbaugh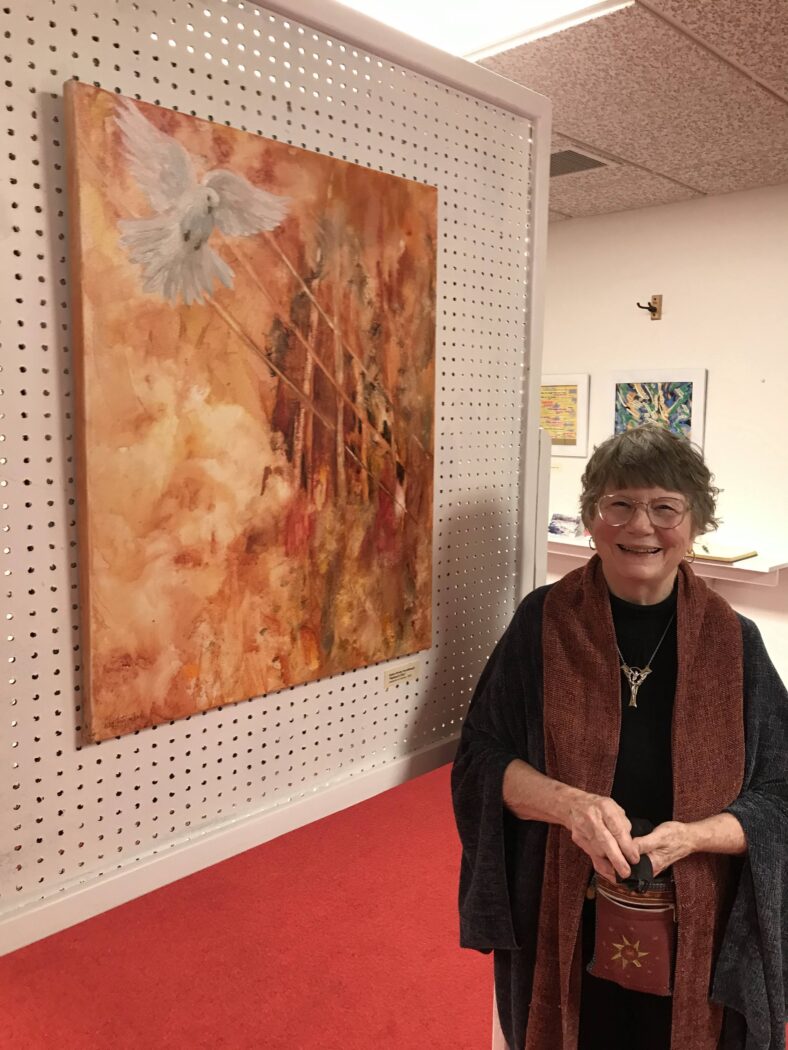 ---
---