Jane Castelan Buccola, Paint & Write the Town Judge (Visual Art)
About the Artist
Jane Castelan Buccola was born and raised in Southern California. A year of study in Europe after high school provided an opportunity to view the work of many world famous artists.
After her return to the States at the age of 19, she attended a class in portraiture. She began drawing portraits of neighbors and friends and changed her major in college to "Art." She received her B.A. at UC Irvine in 1969. Jane married and moved north to Oregon in 1971, settling in Silverton.
Her interest in pastel began after encountering the work of Edgar Degas. She was struck by the texture and luminosity of his pastel paintings. Her love of this medium has never waned in spite of working in other mediums such as: watercolor, acrylic, pen and ink, oil and batik.
While raising a growing family, she occasionally had opportunities to teach. She also received commissions for portraits and architectural drawings. It was during a break from painting lasting several years that Jane took classes in horticulture and turned her creative energies to landscape design.
Throughout her career she has enjoyed painting portraits, still life and landscapes. She also enjoys plein air painting. In 2010 Jane was invited to become a member of Lunaria Gallery in Silverton, Oregon where her work is displayed regularly. In 2014 she began an exploration into abstract painting and continues to work in this genre to the present time. Her most recent show at Lunaria was in April 2023, entitled Expressions in Color and which consisted of 20 abstract pastel paintings.
Jane is a Signature Member of The Northwest Pastel Society and will have two abstract pastels in the NPS 2023 Members Show which runs Sept. 16 –Oct 21 at Larson Gallery, Yakima, WA. She holds Associate Memberships in Pastel Artists of Oregon and Pastel Artists of America. In 2016, her abstract pastel, Letting Go was accepted into PSA's 44th Annual Exhibition, Enduring Brilliance in NYC.
---
To view the Lunaria Gallery's website:  www.lunariagallery.com
---
Art by Jane Buccola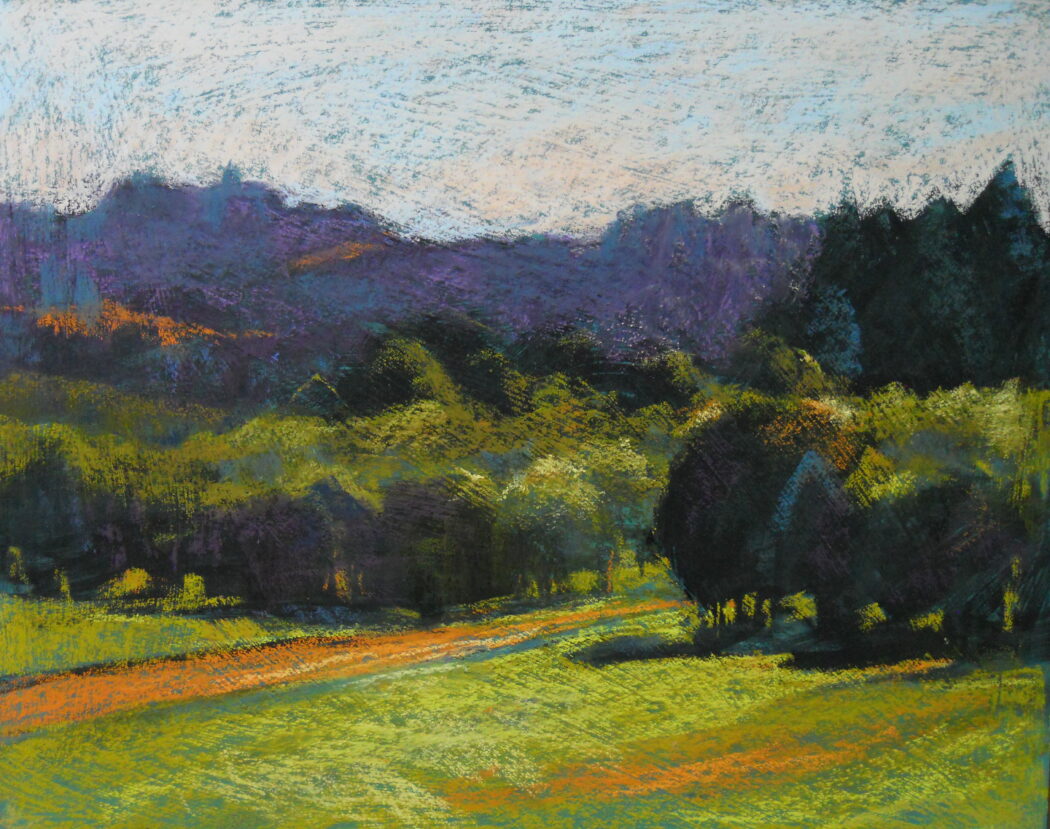 ---