Call to Artists for 'Outside the Box' Boxes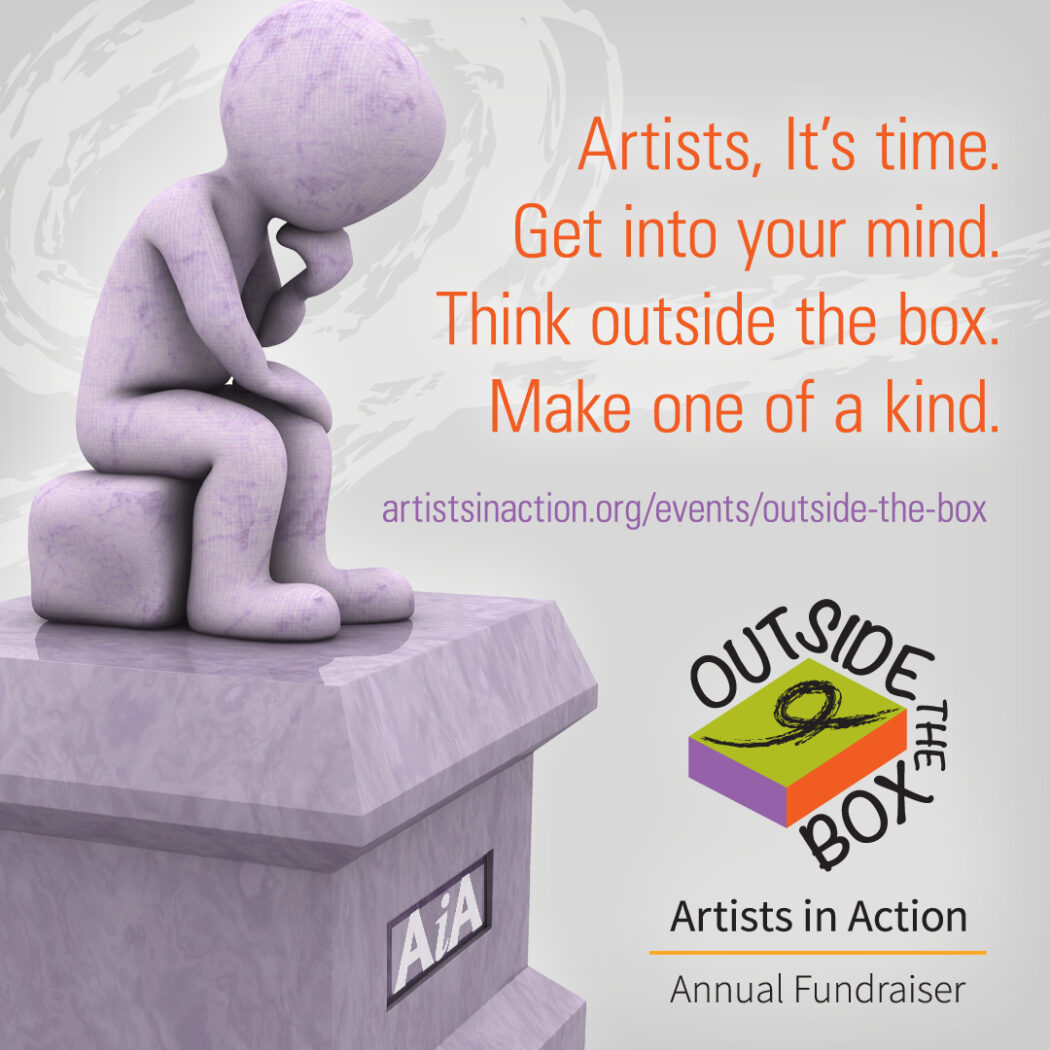 Get into your mind. Think outside the box. Join in the fun of creating a one-of-a-kind box (or two) that only the depths of your imagination can conjure. Both AiA Members and Salem area artists are encouraged to participate in this annual fundraising event which is held concurrently with the Salem Art Fair & Festival. The donation of your artistic talent in box form is greatly appreciated by the AiA organization as well as the recipients of the objects d'art. We all enjoy seeing the fantastic creativity that has surfaced over the years. All boxes will be featured in a gallery on the AiA website.
For 2023 both the Salem Art Fair & Festival and AiA's Outside the Box Annual Fundraiser are in the physical realm once again. Artists in Action will have a booth at the fair which will be held in Salem's Bush Pasture Park on July 21, 22 & 23, 2023. If you would like to volunteer, click on the OTB Volunteer Opportunities link off to the right.
---
Box Ideas & Guidelines
THE BOX: Can be any type of container, any shape, with or without a lid. It can be functional or purely decorative. Boxes must be original, well constructed and finished (no raw edges, sloppiness, unevenness). It should be professional, artful and reflect a minimum value of $25.
MEDIUM: You may paint, decorate, collage, etc., an existing box or create your own box. All mediums are acceptable including ceramic, paper, wood, tile, mosaic, metal, fiber, fabric, glass, etc.
SIZE: Any size box is ok, but if small, you may want to do a set of boxes, such as stacking or nesting. We want the bid item to be as substantial as possible to increase value and bidding activity.
IDEAS: Keepsake box, gift box, game box, assemblage box, travel box, a boxed-set, stacking boxes, nesting boxes, garden box, seed box, kitchen box, paint box, tool box, pencil box, hat box, magazine box, memory box, photo box, CD box, box with a surprise inside.
ACCEPTANCE: When we receive your box, a small committee will review it for originality, craftsmanship, minimum value and appropriateness for the success of the fundraiser. AiA reserves the right to not accept any donations that do not meet the criteria.
---
Additional Details
The 2023 event getting close. Get your boxes ready! You can drop off the boxes at the Runaway Art & Craft Studio, 4675 Commercial St SE, Salem, from Wednesday July 5th through Wednesday July 12th. The Runaway hours are: Tues-Sat 10-6; Sunday 10 – 5. Closed Mondays.
The booth last year was on the grass area opposed to under the trees. This layout is bigger and better than ever! It'll be easier to catch a show during the day with the new stage location–and you'll be closer to the food and beverage courts. Here is a map of last year's layout – so this will be updated as soon as we have it!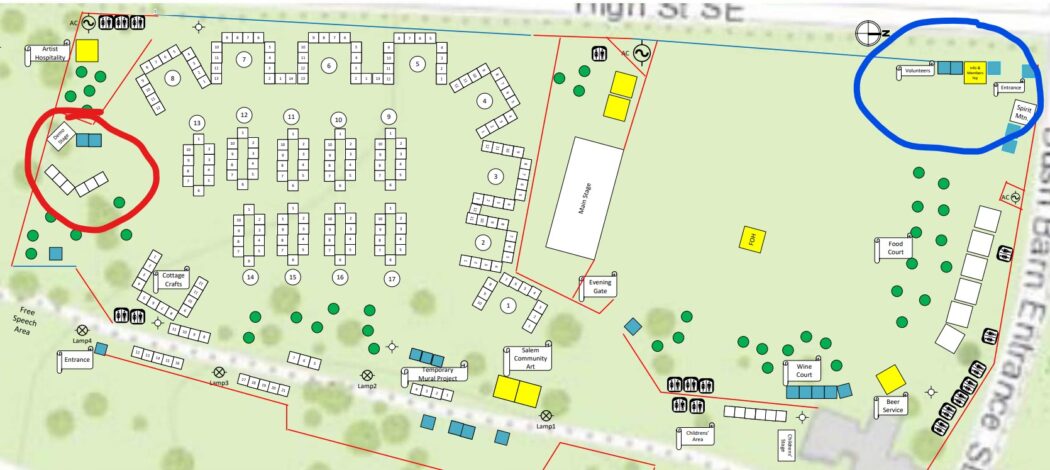 You can get details on submitting your boxes in the Outside the Box Donation/Participation Form.
---