Artists in Action would like to thank all those who have participated in our past auctions whether at the AiA booth during the Salem Art Fair or online in 2020 and 2021. We truly appreciate your support. All proceeds from this annual fundraiser directly benefit our organization to help our artist community continue to thrive. We hope the winning bidders enjoy possessing the artsy boxes as much as we enjoy making them.
---
---
Bidder's Guide | Outside the Box 2021
Outside the Box Auction Duration
Starts: 10:00 AM on Friday, July 15
Ends: 3:00 PM on Sunday, July 17
---
Silent Auction is held at the Salem Art Fair
---
Browsing & Registering to Bid
Enjoy browsing the artistic boxes at the fair made by AiA members and local artists.
---
---
Bidding
The starting bid for all of the artistic boxes is just $25 and bidding will be done in $5 increments . All bids are final; they cannot be retracted. You can see the status of your bids by going back to the booth. Please note that shipping costs are NOT included.
---
Email Notifications: Bids, Outbids, Winning Bids
You will receive a call at the conclusion of the bidding if you are the winning bidder. You may also call the number on your reminder card to check on the current state of the bidding.
---
---
Pick Up
At auction end, winning bidders will receive a phone call to come and pick up the art piece at the booth on Sunday, June 17th from 3-5.
---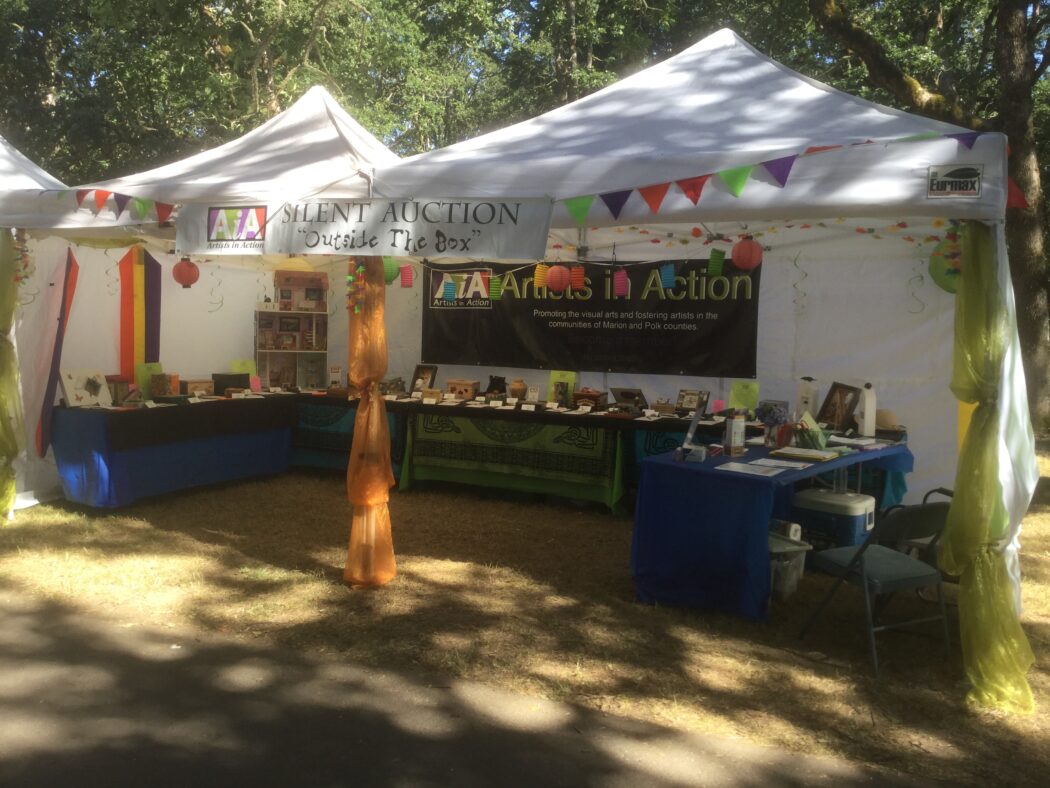 ---